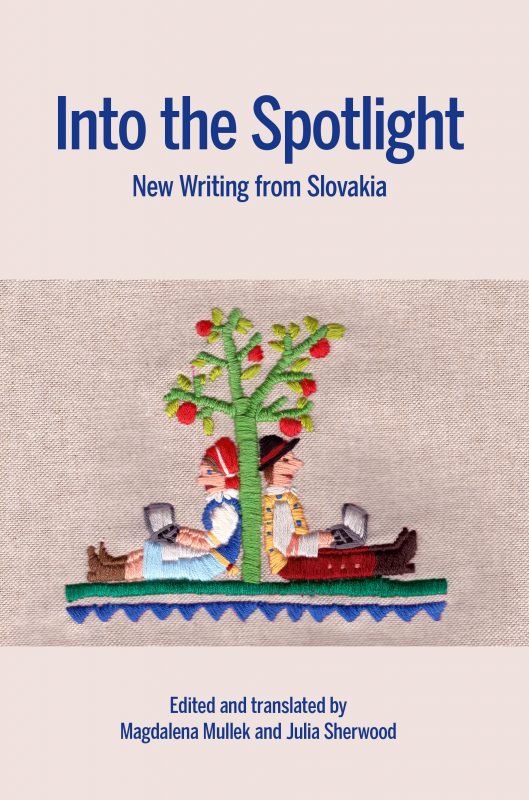 Slavica Publishers has recently published, Into the Spotlight: New Writing from Slovakia, which features sixteen Slovak authors who have been shortlisted for or have won some of the most prestigious Slovak and European literary awards. They represent the Slovak literary scene across the lines of gender, age, style and subject matter. Most importantly, all of them are living authors, engaging with today's world and carrying on conversations with other contemporary writers and readers.
With contributions from: Veronika Šikulová – Uršuľa Kovalyk – Pavel Vilikovský – Jana Beňová – Viťo Staviarsky – Dušan Mitana – Balla – Pavol Rankov – Zuzana Cigánová – Monika Kompaníková – Michal Hvorecký – Lukáš Luk – Marek Vadas – Alta Vášová – Ivana Dobrakovová – Peter Macsovszky
Published with support from the Centre for Information on Literature/SLOLIA (Slovak Literature Abroad).
Advance praise for Into the Spotlight:
"Though Into the Spotlight is drawn from the work of writers from one of Europe's smallest countries, this source reveals itself to be something like a magic lamp out of which comes a multitude of subjects, themes and styles well out of proportion to its size. Like the best writers this anthology brilliantly balances the specific and the universal. There are stories that could have taken place anywhere – of love and hate, beauty and ugliness, illness and music – stories distinctly and intriguingly Slovak – of a devout Slovak's imprisonment in the Russian Gulag, the rough and tumble world of the country's Roma – stories from other countries and continents, and stories that seem to come from other worlds entirely – of real or imaginary doubles and surreal nocturnal circuses."
— Michael Stein, Literalab
Into the Spotlight: New Writing from Slovakia is available from https://slavica.indiana.edu/bookListings/Three_String_Books/Into_the_Spotlight