The SASW is proud to announce its 2017 Speakers' Series. Since 2003, the SASW has hosted a diverse range of speakers ranging from policy experts, academics, genealogists, folklorists, diplomats, authors and historians on Slovak-related topics.
February 23rd – Dr. Kimberly Zarecor will talk about her recent book, Manufacturing a Socialist Modernity: Housing in Czechoslovakia, 1945-1960.
April (TBA) – Dr. Elaine Rusinko will give a talk on "Andy Warhol: The Carpatho-Rusyn King of American Pop Art."
June (TBA) – Dr. Charles Sabatos will discuss the classic historical novel, Out Of This Furnace, which tells the tale of a Slovak/Rusyn family in Braddock, PA.
October 21st – Dr. Paul Hinlicky will give a talk on "Lutheranism in Slovakia: From the Reformation to Samuel Stefan Osusky."
Further details will be provided closer to the scheduled date of the event.
The books, Manufacturing a Socialist Modernity and Out Of This Furnace, are available for purchase through AmazonSmile. Please click on the link below whenever you shop on Amazon and you'll help support the SASW.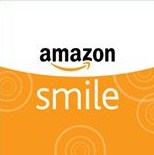 https://smile.amazon.com/ch/52-1906440
Contributions to the SASW will only be made on purchases through the AmazonSmile website.