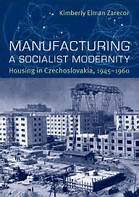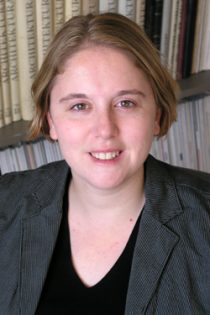 February 23, 2017
Embassy of the Czech Republic
3900 Spring of Freedom St., NW
Washington, DC
6:00 PM
Professor Kimberly Zarecor of Iowa State University will give a talk on her recent book, Manufacturing a Socialist Modernity: Housing in Czechoslovakia, 1945-1960.
Eastern European prefabricated housing blocks are often vilified as the visible manifestations of everything that was wrong with state socialism. For many inside and outside the region, the uniformity of these buildings became symbols of the dullness and drudgery of everyday life. Manufacturing a Socialist Modernity complicates this common perception. Analyzing the cultural, intellectual, and professional debates surrounding the construction of mass housing in early postwar Czechoslovakia, Zarecor shows that these housing blocks served an essential function in the planned economy and reflected an interwar aesthetic, derived from constructivism and functionalism, that carried forward into the 1950s.
With a focus on prefabricated and standardized housing built from 1945 to 1960, Zarecor offers broad and innovative insights into the country's transition from capitalism to state socialism. She demonstrates that during this shift, architects and engineers consistently strove to meet the needs of Czechs and Slovaks despite challenging economic conditions, a lack of material resources, and manufacturing and technological limitations. In the process, architects were asked to put aside their individual creative aspirations and transform themselves into technicians and industrial producers.

Manufacturing a Socialist Modernity is the first comprehensive history of architectural practice and the emergence of prefabricated housing in the Eastern Bloc. Through discussions of individual architects and projects, as well as building typologies, professional associations, and institutional organization, it opens a rare window into the cultural and economic life of Eastern Europe during the early postwar period.
RSVP by February 22 to https://booktalkwithkimberly.eventbrite.com
Please Note: No bags or suitcases allowed at the Czech Embassy. Only small purses are permitted, but will be checked at the door. You must pass through security for entrance. RSVP confirmation and photo ID required. Doors open at 5:30 pm and close at 6:15 pm.
Manufacturing a Socialist Modernity is available through AmazonSmile. Please click on the link below whenever you shop on Amazon and you'll help support the SASW.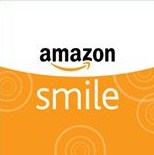 https://smile.amazon.com/ch/52-1906440
Contributions to the SASW will only be made on purchases through the AmazonSmile website.