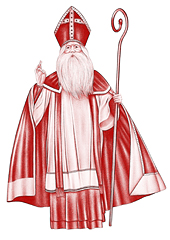 Please join us on Sunday, December 4th, to celebrate the tradition of Svätý Mikuláš at the Slovak Embassy from 2:00-5:00 pm. We will have a delicious Slovak buffet dinner prepared by the Slovak Embassy Chef, live music by Orchester Praževica, a silent auction for City University, and of course a visit from Svätý Mikuláš.
In 2016, the SASW funded five scholarships for City University students, and we would like to surpass that number in 2017. This year, thanks to a generous anonymous donor, proceeds from our book sales, silent auction, and your donations will be matched dollar for dollar up to a total of $1,500.
The ticket prices for this year's party are as follows: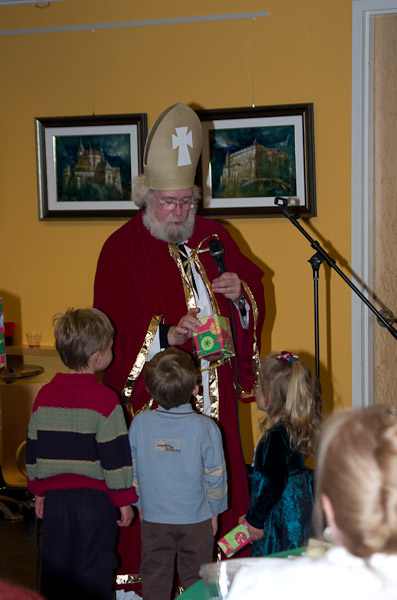 $30.00 – SASW Individual Member (One adult + children)
$40.00 – Individual Non-member (One adult + children)
$50.00 – SASW Family Membership (Two adults + children)
$70.00 – Family Non-member (Two adults + children)
Those attending with small children should bring one small gift per child (wrapped and clearly labeled with the child's name) to receive from Svätý Mikuláš. Drop off gifts at the front table, as you enter. Please encourage your child to learn a short poem or song, in Slovak or English, to present to Svätý Mikuláš, as is the Slovak custom.
Please send an email to info@dcslovaks.org to receive a reservation form. Your prepaid reservation is due at 6 pm on Wednesday, November 30th. Mail your reservation form and check made payable to the SASW, to the following address:
SASW
P.O. Box 2502
Springfield, VA 22152-2502