Dear Members,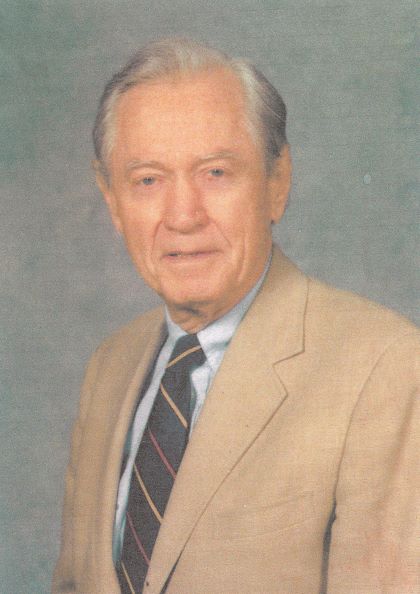 In September 2019, the SASW Board approved the creation of a service award in honor of our late member, Stephen Matula, to recognize individuals who have made outstanding contributions to the Society. The criteria of this award could include board membership, committee assignments, leadership in SASW activities, and support of the SASW scholarship program, and contributions to the Washington-area Slovak American community, among others. Under extraordinary circumstances, the award can be presented to a non-member of the SASW.
Steve Matula was born in Middletown, PA, to Slovak parents who were active members of the First Catholic Slovak Union (Jednota). He would later become the president of local Jednota branch #856 for multiple years, following in his father's footsteps. After high school, he attended Penn State University until he enlisted in the Army Air Corps shortly before World War II. He became an aviation instructor in Texas and Louisiana. Steve was one of the initial instructors in the use of instrument flying. After the war, he graduated from George Washington University and became a colonel in the U.S. Air Force. Steve served in the Korean War and later as an executive at the Federal Aviation Authority. He later served as a Director and Treasurer at the Aviation Research Corporation which investigated plane crashes. Steve was very active in all Slovak activities in the DC area. He was a founding member of the SASW and served as Jednota branch president for 25 years.
What is the deadline for 2020 nominations?
September 1, 2020.
Who can nominate?
Current SASW members.
What information should I include with my nomination?
Please send us your name, contact information (email and phone number) and the name of person you're nominating. Please give your reasons in a paragraph of about 300 words or fewer, and include reasons such as length of membership, service as a board member, committee work, special accomplishments for SASW or the Washington-area Slovak-American community in general, going above and beyond the call of duty, etc.
Where do I send my nomination?
You can email your nomination to nominations@dcslovaks.org or you can mail this form to c/o Nominations, Slovak American Society, P.O. Box 2502, Springfield, VA 22152-2502.