Dear Members and Friends,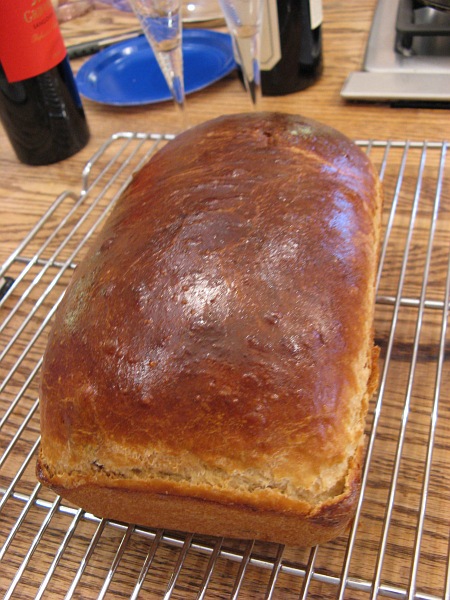 Do you or a family member make a Slovak dish that people always seem to want the recipe for? What Slovak entrée, side dish, bread, or dessert is always on the table at holidays and gatherings? Is there a family recipe that has been passed down through oral tradition, that you keep meaning to write down so that it is preserved for the ages?
The Slovak American Society of Washington, D.C. (SASW) is compiling its own recipe book to share with members, families, and friends. After printing, the cookbook will be sold as a fundraiser to provide scholarships to needy Slovak students attending the City University of Seattle in Slovakia.
So far, we have 60 delicious recipes and we are well on our way to having a great cookbook, but there are still many people we haven't heard from yet. If you'd like to share a recipe (or several!), please respond to this email with recipes for a main dish, a side dish, bread, and a dessert. Please also ask your Slovak relatives and friends for their favorite recipes. Brief family stories (about 500-characters long) are much appreciated, and photos of the food are also a good addition.
While we cannot promise that every recipe will be included, due to space and duplicate recipes, we will try to include at least one recipe from everyone who has submitted one.
Please use the following format for your recipe submission:
· Title of Recipe item
· Original Slovak name (if you know it)
· Recipe owner (or person recipe can be attributed to)
· Region of Slovakia, if known
· How many people the recipe serves
· Ingredients
· Instructions, including special instructions about prep time, resting dough, equipment, etc.
· If applicable, note if your recipe belongs to a particular holiday or time of year
· Your name
The SASW Cookbook Committee will be accepting recipe submissions until Monday, July 6, 2020. Let's try to add 60 more recipes by that date!
Email your recipes to: cooking@dcslovaks.org
Or you can send us your recipes to the attention of:
SASW Cookbook Committee
P.O. Box 2502
Springfield, VA 22152-2502.
D'akujeme a Dobru chut!
Your SASW Cookbook Committee