SASW & FOS Annual Picnic
Sunday, May 21, 2023
Arlington Knights of Columbus
5115 Little Falls Road, Arlington VA 22207
3:00-7:00 p.m.

The Slovak American Society of Washington, D.C. (SASW) and Friends of Slovakia (FOS) are pleased to invite you to attend our second annual family picnic! The SASW and FOS will provide an assortment of grilled sausages and chicken, beverages, and all necessary picnic supplies (plates, cups, cutlery, napkins). Please bring your favorite picnic side dish or dessert to share. Use our sign-up sheet to let us know what you plan to bring.
Cost: $15 per person (age 14 and older). Children younger than 14 are free. Pay at the entrance with cash, check, or Venmo. Sorry, we cannot accept payment by credit card.
R.S.V.P. at rsvp@dcslovaks.org to help us plan accordingly.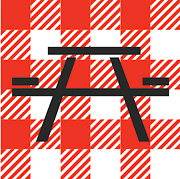 Bringing Folding Lawn Chairs Recommended: The facility has a large number of picnic tables but you may also want to bring folding lawn chairs for added convenience.
Volunteers Are Welcome: This picnic is an all-volunteer effort. The host committee is happy to hear from anyone who is able to help with setup, food preparation and serving, or cleanup. For more information and to volunteer to help, please write to rsvp@dcslovaks.org
To ensure we may use this facility for future picnics (and for everyone's safety), please respect the policies of the Knights of Columbus and do not bring glass bottles, glass jars, or metal cans on the picnic grounds. You are welcome to bring your own coolers and ice, plus food and soft drinks in plastic containers.
Free parking on premises.