Ford's Theatre Society, the American Friends of the Czech Republic, and Mr. and Mrs. Frederic V. Malek cordially invite you and a guest to attend a special performance of "The Accidental Hero," a miraculous true story about freedom, World War II, and the inescapable question, "Who am I?"
Ford's Theatre
511 Tenth Street, NW,
Washington, DC
Sunday, April 2, 2017
7:00 – 8:30 p.m.
Performance followed by a conversation with the artist.
"The Accidental Hero" is written and performed by Patrick Dewane, telling the true story of his grandfather, a World War II officer who miraculously liberated his own grandparents' native villages in Czechoslovakia.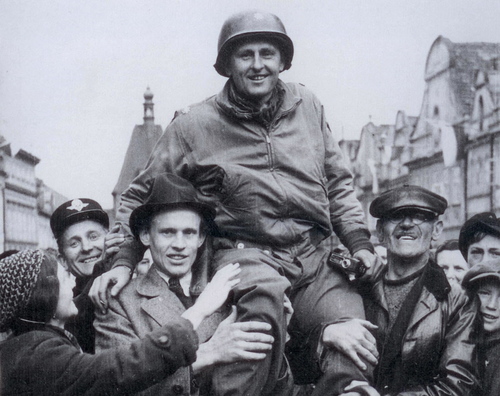 Patrick Dewane's grandfather refused to talk about his service in the war. Yet when he died, his basement yielded a treasure trove of typewritten accounts, photos and rare film footage.
Dewane brings this archival material to glowing life as an enthralling, humorous and heartwarming tale of miraculous escapes and astonishing coincidences. Dewane takes on a dozen different roles as he powerfully recounts his grandfather's journey from Omaha Beach, the Battle of the Bulge, and the end of WWII.
Reserve tickets online at www.fords.org/productions/accidental-hero/