Ľudovít Štúr was born October 29, 1815, in the Kingdom of Hungary, to Samuel and Anna Štúr, a teacher, and his wife. From 1829 to 1834, he was enrolled at the Lutheran lyceum in Pressburg (Bratislava) and became a member of the Czecho-Slavic Society in 1828 (serving as deputy-chairman 1835-37), developing an interest in Slavic history and culture.
In 1836, Štúr proposed the creation a unified Czechoslovak language, but abandoned this idea and decided to create a new, standardized Slovak language instead. Between 1837 and 1838, Štúr served as an assistant in the department of Czechoslovak Language and Literature at the lyceum, teaching Slavic literary history, founding the Institute of the Czechoslovak Language and Literature, and resuming the activities of the Czecho-Slavic Society.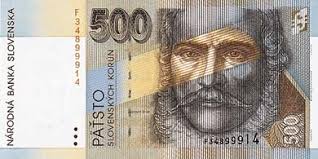 From 1845 to 1848, Štúr published Slovenské národné noviny, the first Slovak political newspaper. In 1846, Štúr published his codification of the Slovak language based on the central Slovak dialects, Náuka reči slovenskej (Study of the Slovak language). Unlike Anton Bernolák's earlier codification (in the late 18th century, based on the western dialects), Štúr's codification was widely accepted.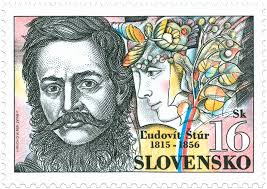 In 1847, he became a deputy in the Hungarian Diet and took part in the Prague Uprising of 1848. Štúr and his colleagues formed the Slavic Congress in Prague and led the struggle of the Slovaks for national liberation in the revolution of 1848–49. He gave speeches in the Hungarian Diet, in which he stressed the abolishment of serfdom in Hungary, abolition of the nobility's privileges, the introduction of civil rights, and the use of the Slovak language for teaching in elementary schools. In December 1855, he accidentally shot and wounded himself during a hunt, dying January 12, 1856, in Modra, at the age of 40.